Sit With Me Dog Rescue
Jump! Duck! Run!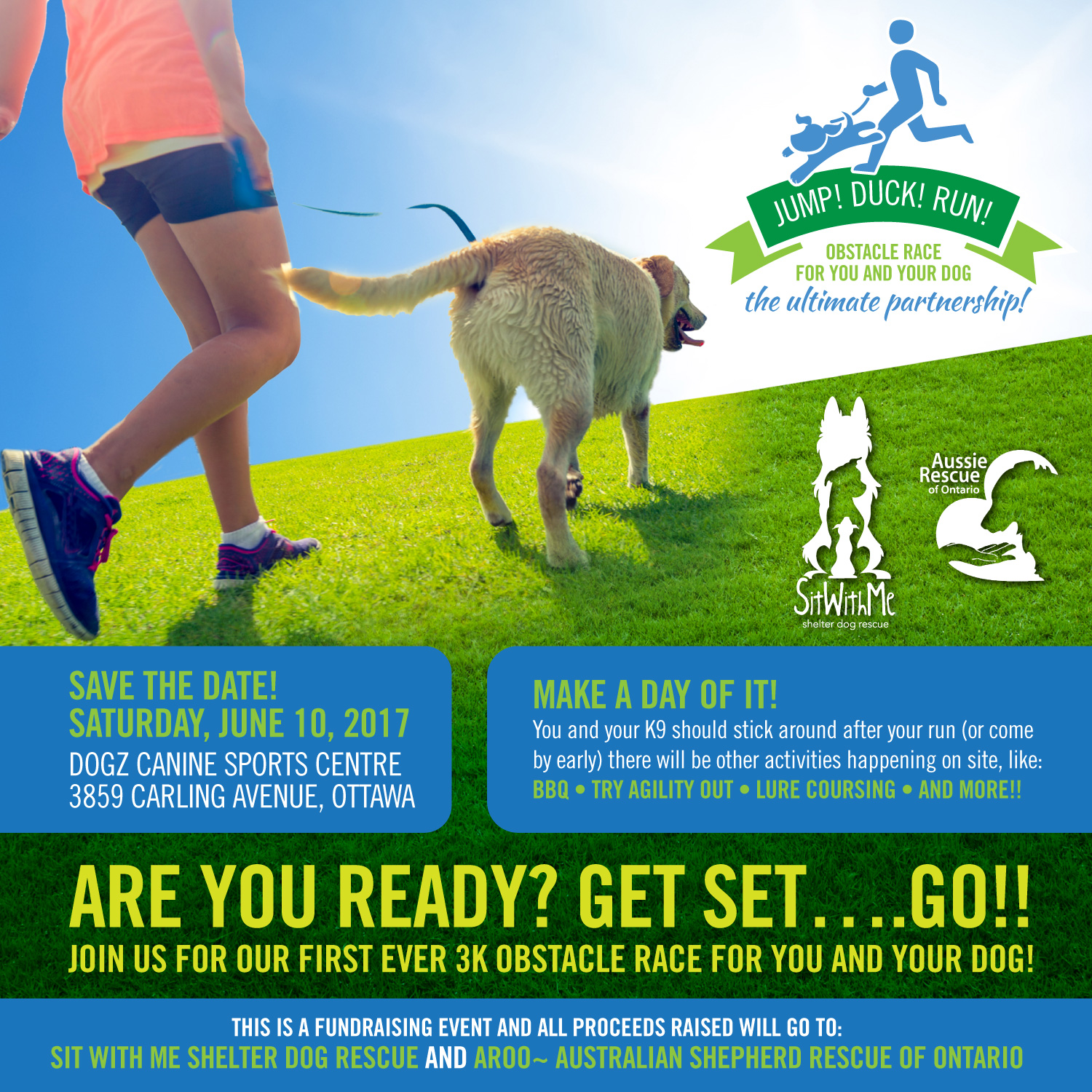 Join us for our First Ever 3K Obstacle Race for You and Your Dog!
Learn More »
Mother's day brunch - May 14th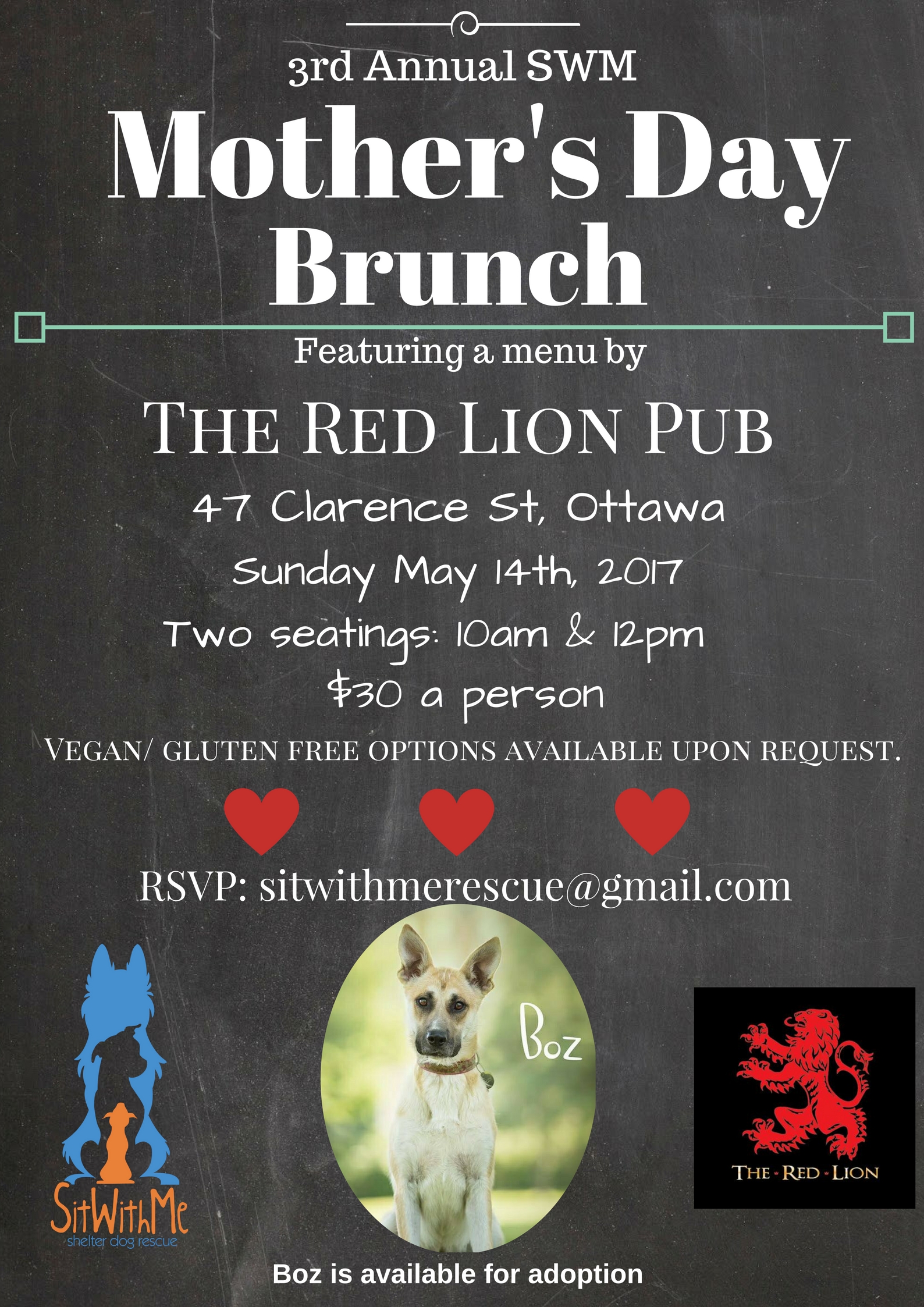 Treat your mother to a delicious brunch at The Red Lion Pub!
Learn More »
Pet Valu Glebe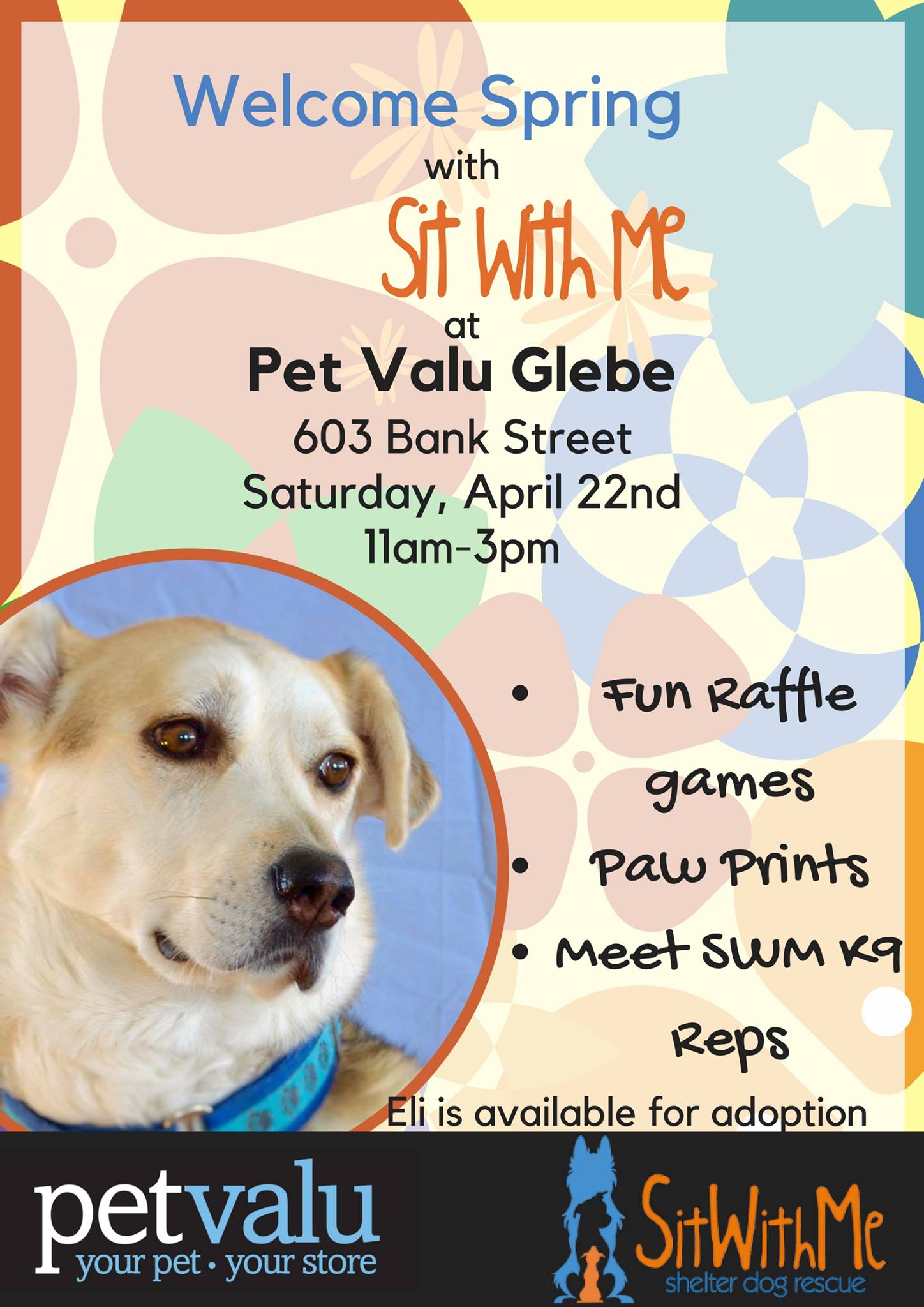 Come create a special keepsake – Pooch Prints. And meet some adoptables!
Learn More »