Sit With Me Dog Rescue
Spring Craft Show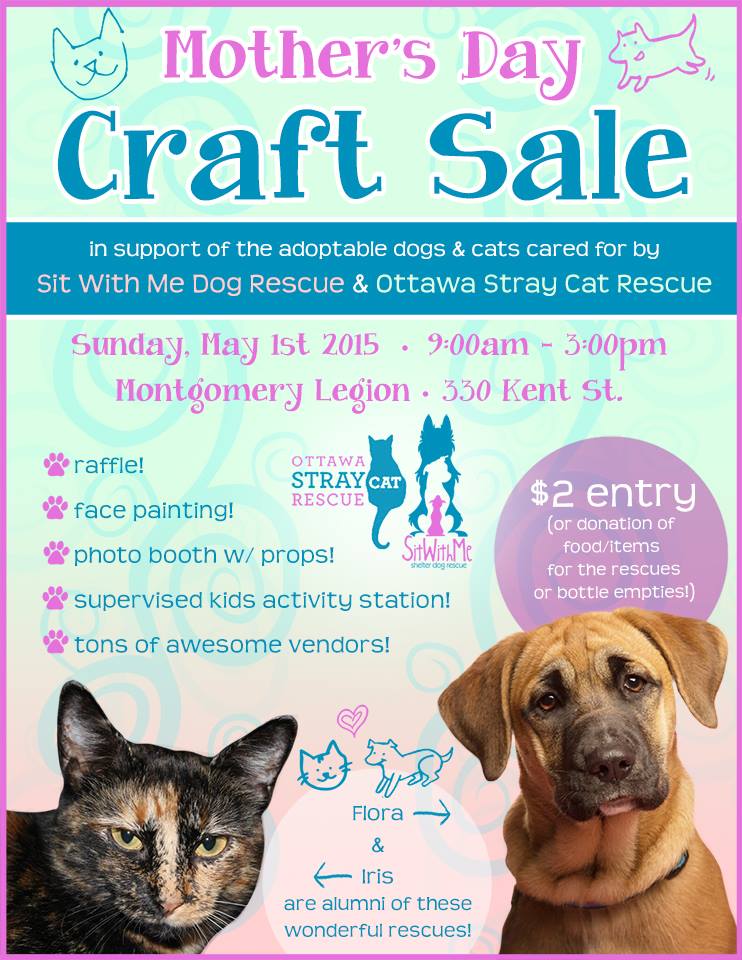 The Sit With Me and Ottawa Stray Cat Rescue pre-Mother's Day Craft Sale will be THE place to be May 1st.
Learn More »
Become a Foster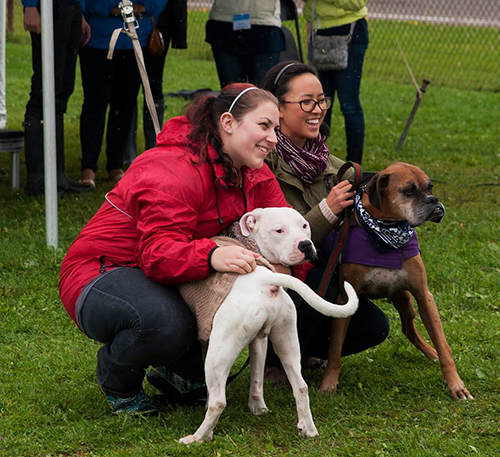 Find out how to become a foster to one of our dogs. We're always looking for new foster families, and there is absolutely no cost to you, only time and love.
Learn More »
Mother's Day Brunch - Sunday May 8th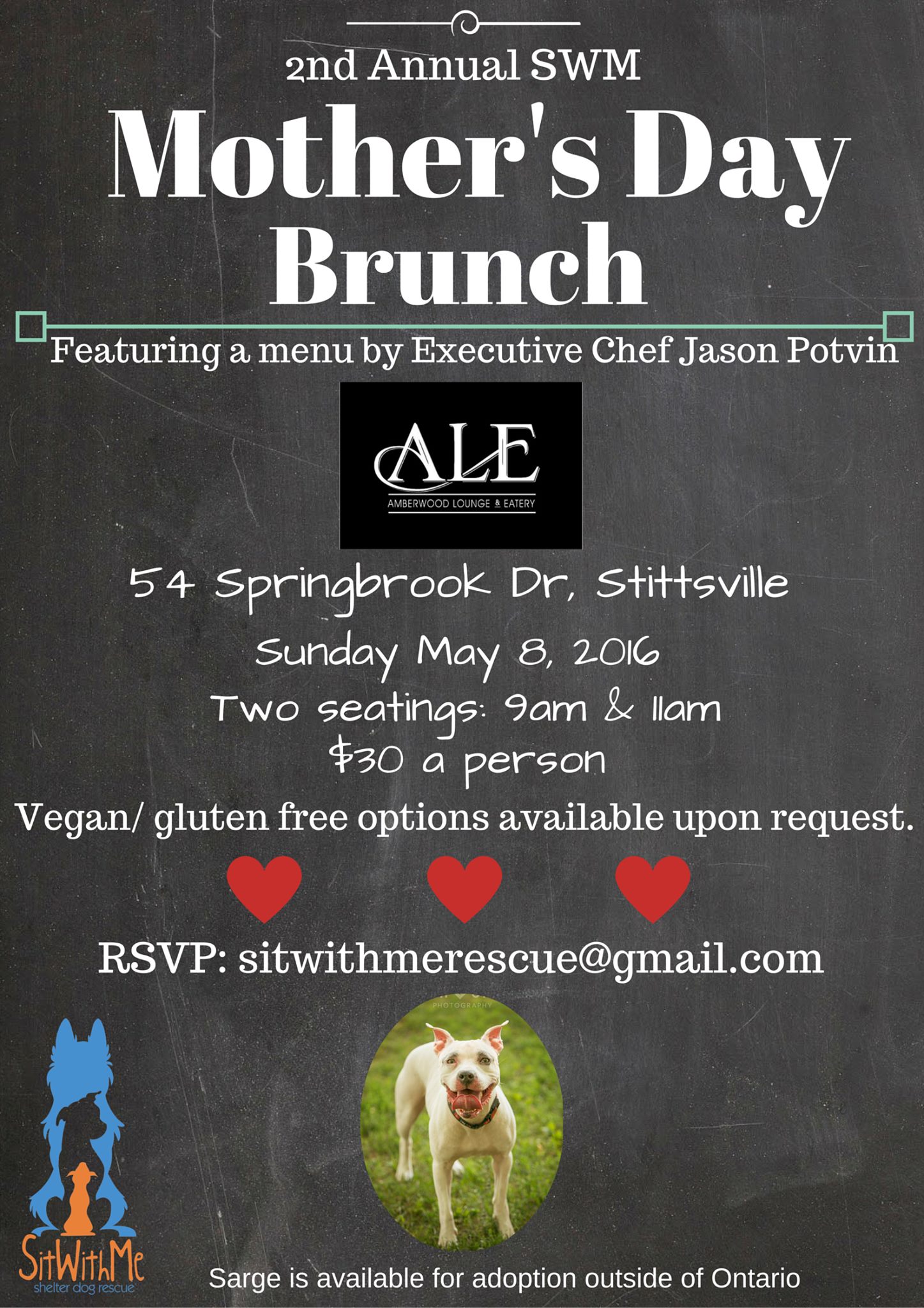 Who loves brunch? Who loves their mom? A fantastic menu created by Executive Chef Jason Potvin of Amberwood Lounge & Eatery at the lovely Amberwood Village Golf & Country Club.
Learn More »