Sit With Me Dog Rescue
Sit With Me Annual Picnic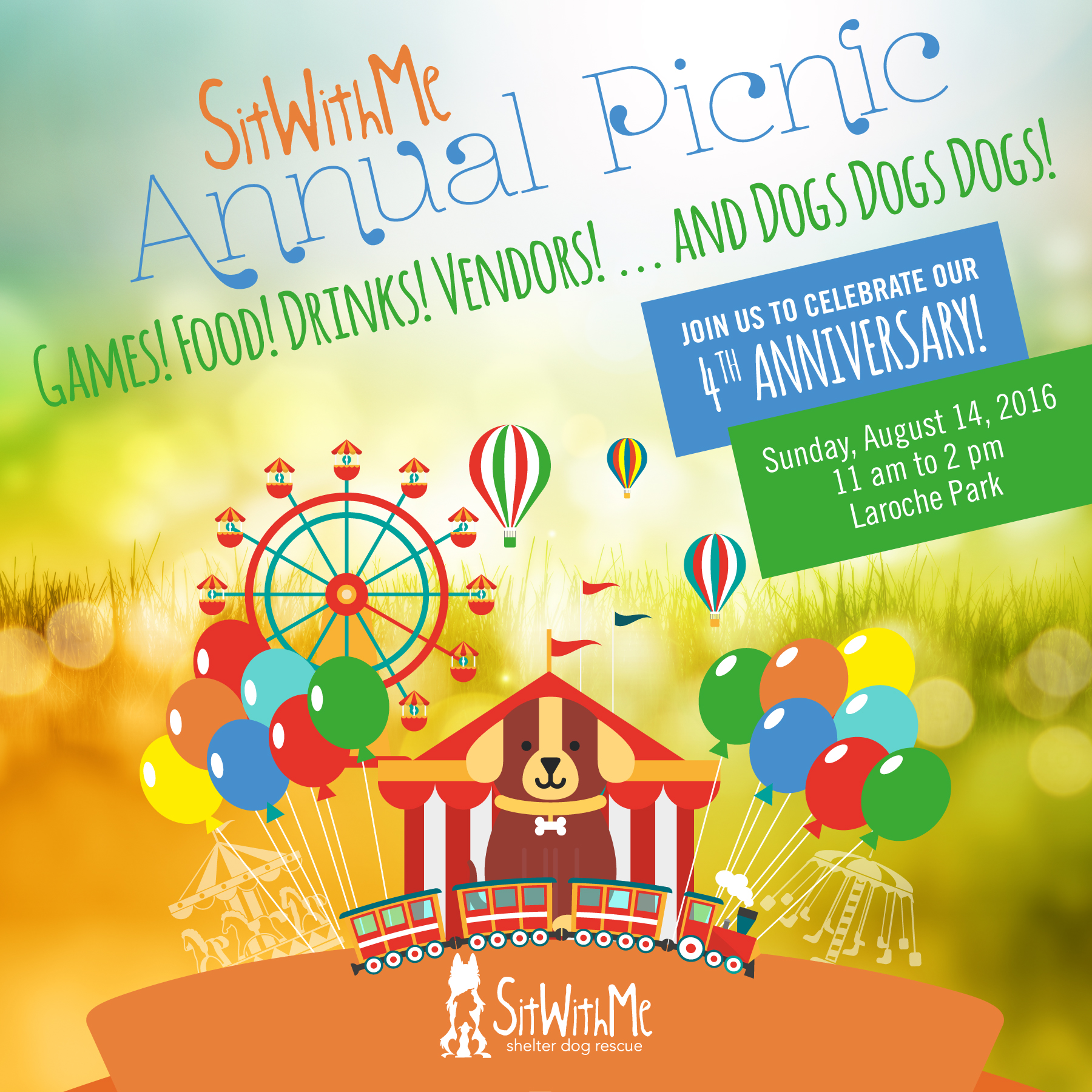 Learn More »
Become a Foster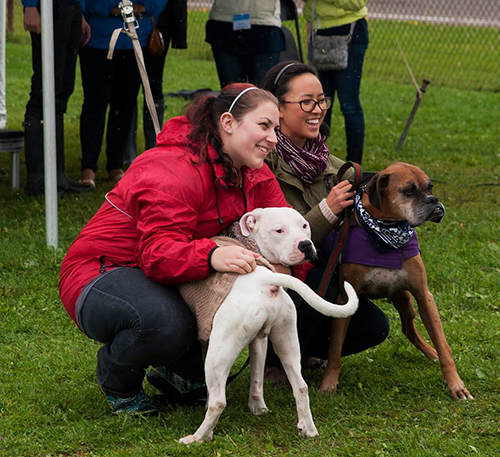 Find out how to become a foster to one of our dogs. We're always looking for new foster families, and there is absolutely no cost to you, only time and love.
Learn More »
Afternoon Tea & Dog Biscuit Party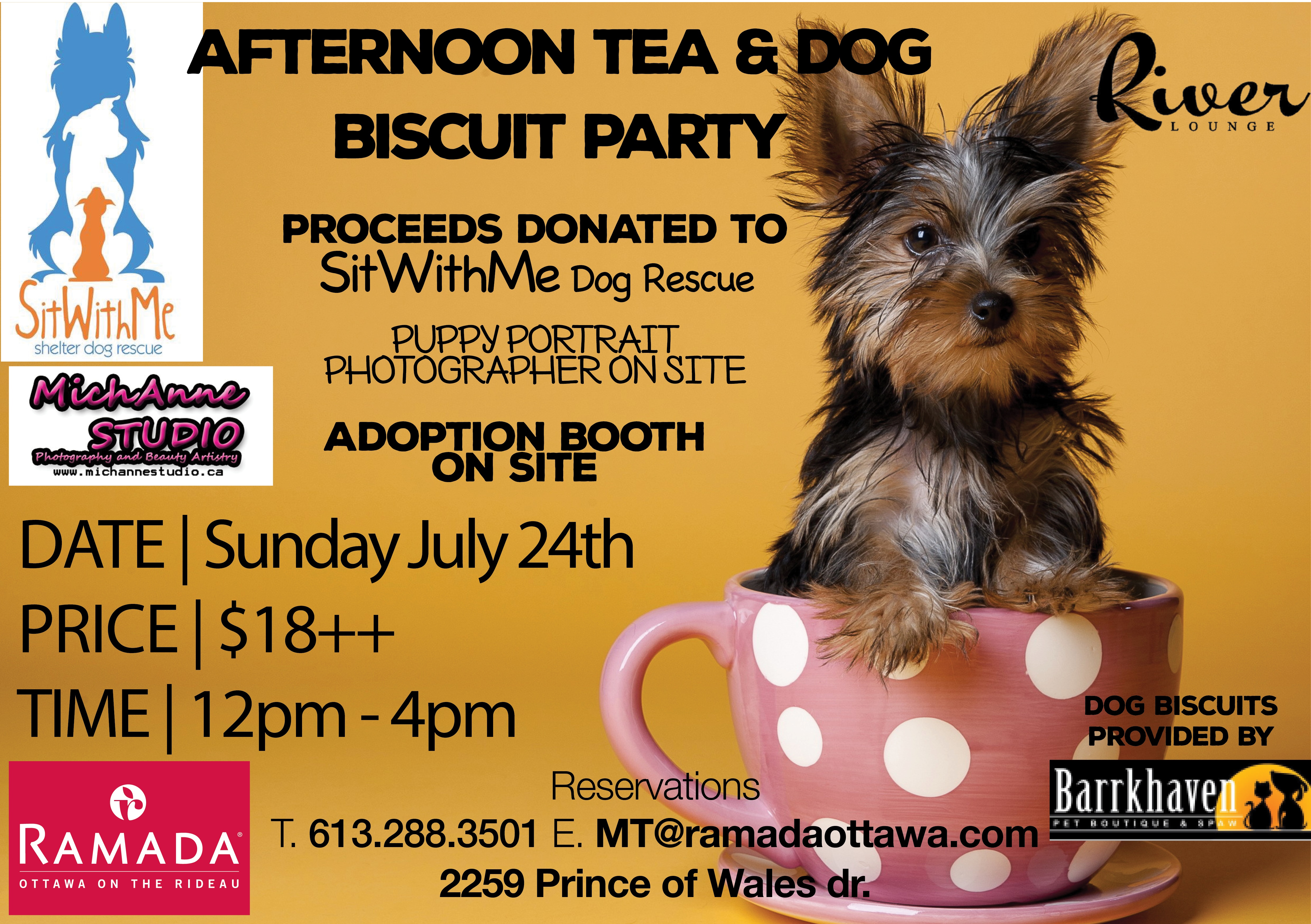 You are invited for tea at the Ramada Ottawa on the River. Bring your pup and enjoy an afternoon spent by the river. Dog biscuits provided by Barrkhaven. There will be a pet photo booth on site. Please call or email ahead to make reservations: 613-288-3501 or MT@ramadaOttawa.com.
Learn More »