Sit With Me Dog Rescue
St. Pawtey's Day at Cricket & Co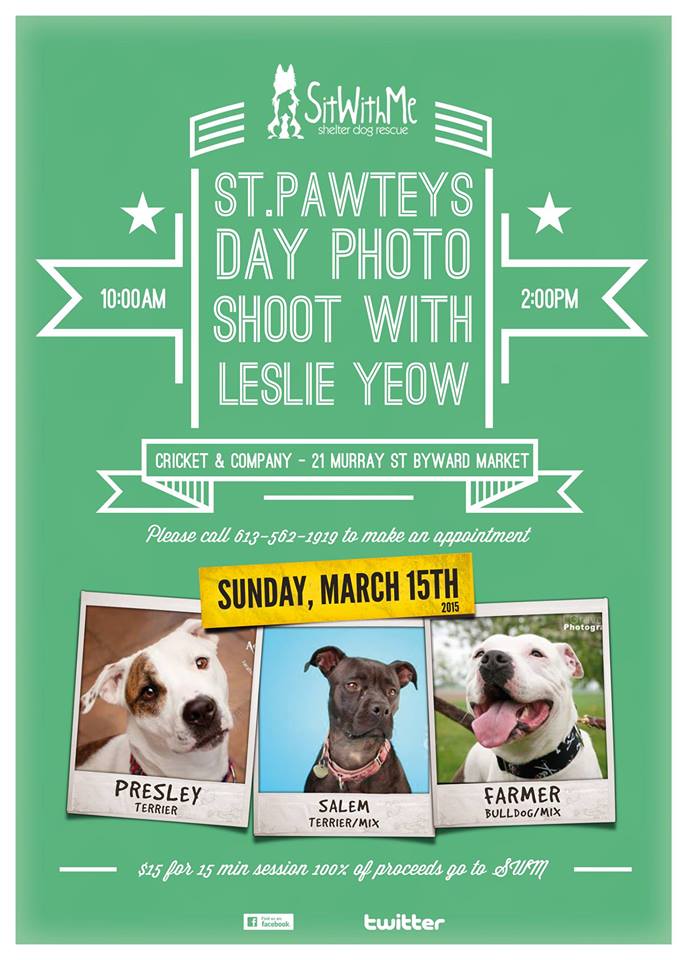 Join us with Leslie Yeow Photography for a St. Patrick's Day mini-sessions and help Cricket & Company celebrate the lovely Cricket's birthday!
Learn More »
Become a Foster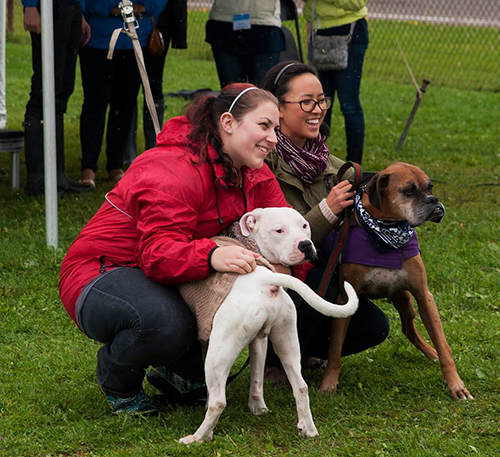 Find out how to become a foster to one of our dogs. We're always looking for new foster families, and there is absolutely no cost to you, only time and love.
Learn More »
Adoption Event at PetValu Westgate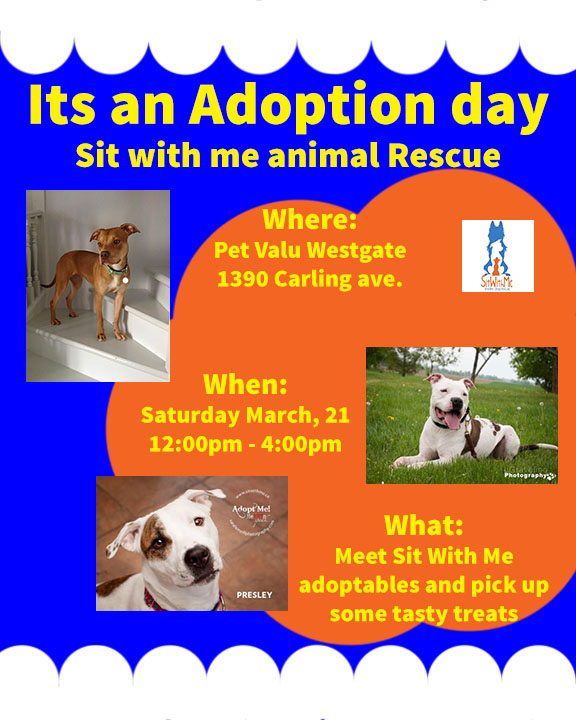 Meet some adoptables at PetValu Westgate on March 21st!

Enjoy some baked goods and tasty treats for you and your four-legged friends.
Learn More »