Sit With Me Dog Rescue
Feeling Dirty?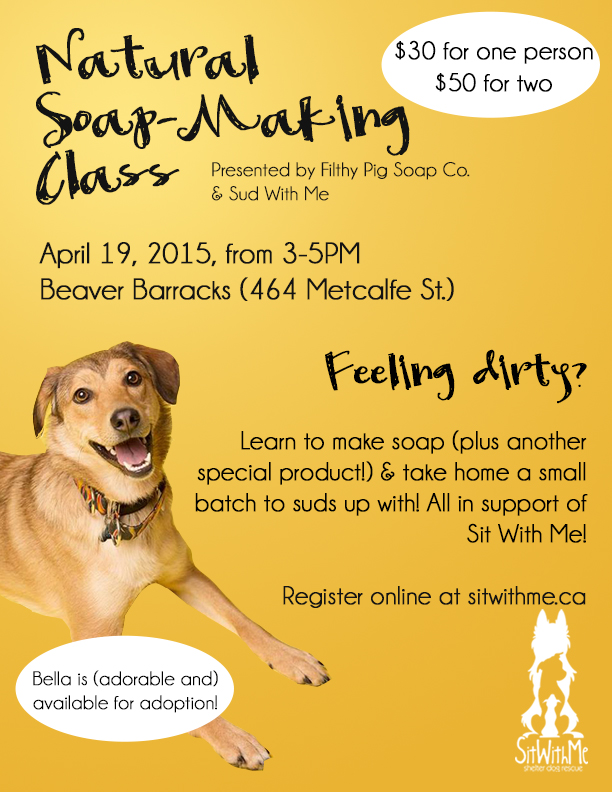 Take our Natural Soap Making Class and learn to make your own products! 
Learn More »
Become a Foster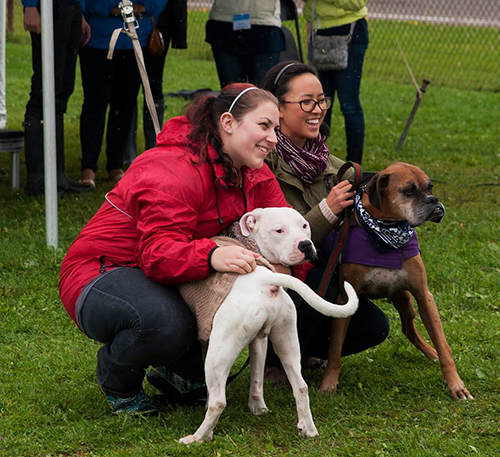 Find out how to become a foster to one of our dogs. We're always looking for new foster families, and there is absolutely no cost to you, only time and love.
Learn More »
Buy a Paw - Help a Pooch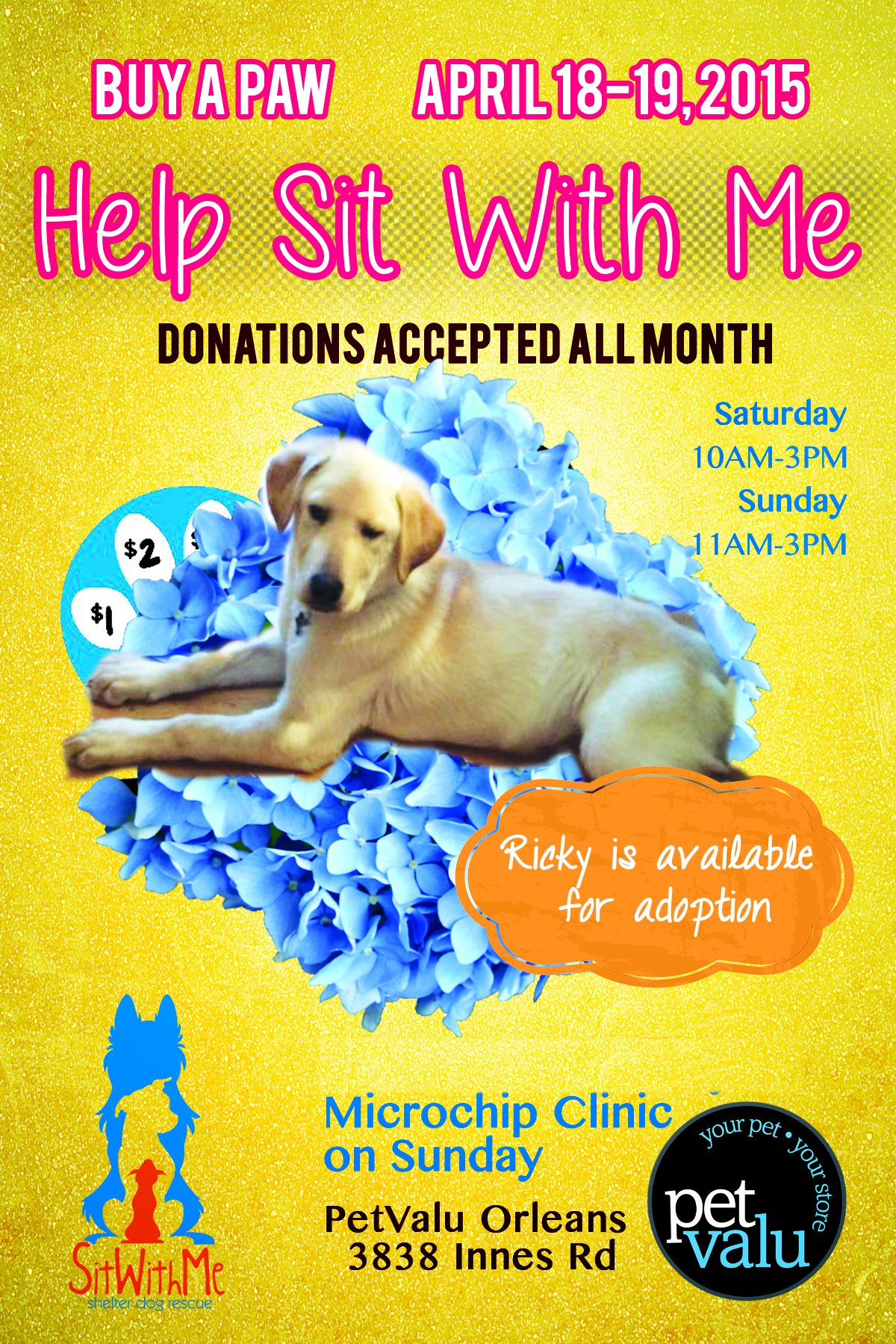 You can buy a PAW for display at the Greenbank and Orleans PetValu locations and help Sit With Me all month! We'll be at those stores with adoptables too!
Learn More »